How deep is your dish?
How deep is the dish on this Suzuki Fronte SS40 at the Awaji Island meeting? Not that deep considering that these SSR Formula Mesh are probably only 10 inch in diameter. Still the dish is a good 25% of the diameter and looks maniacal!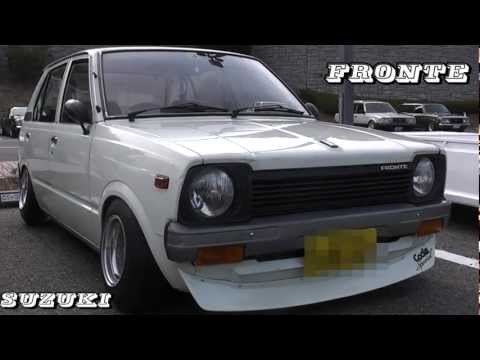 This one is especially for Tijs Lochbaum who is currently seeking a daily beater and mentioned on Facebook a second generation Suzuki Fronte (actually called the Alto in the Netherlands) would be a very nice option. I'd say: go for it!

Direct link to video: Suzuki Fronte at Awaji island meeting
This entry was posted in deep dish and tagged awaji island, ss40, ssr formula mesh, suzuki fronte by banpei with