I was doubting if I should post this picture under part swaps or as a picture of the week. Because of the butaketsu Laurel SGX parked in front of the Skyline Japan it became the latter…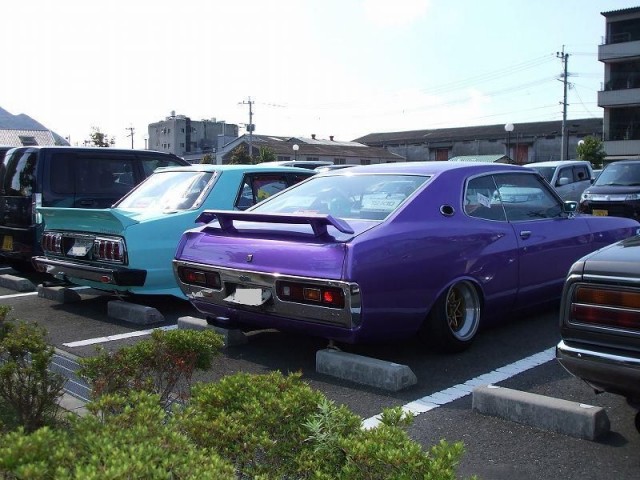 Yesterday I already featured a very nice scale model buildup of a pigsbutt Laurel SGX but in real life it looks much better, especially if it also features a Hiro spoiler on the boot lid. The Skyline features a set of (badly copied) Celica banana tail lights. ('A`)?
Also if I'm not mistaken these two cars are the two main cars of Ultra Heaven.
Found at: ??
Tags: BUTAKETSU, laurel sgx, nissan laurel, picture of the week, skyline japan, ultra heaven