The Falken liverage is clearly inspired by the current team Falken design. I only wonder why the owner of this Toyota Mark II GX71 decided to go for a different color scheme…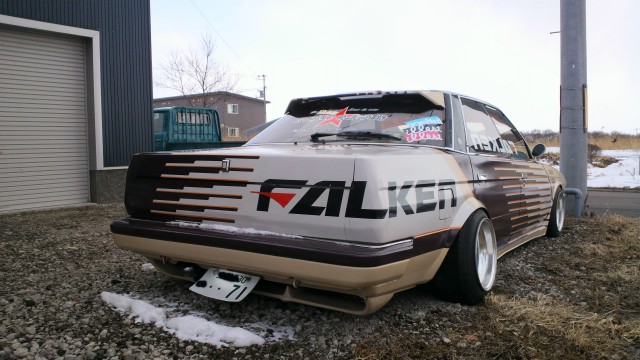 The licenseplate features a nice "71″ and also note the Fatlace and Illest stickers on the rear window.
Anyway, it makes a great wallpaper so I had to share it with you.
Right-click here to download or set it as your wallpaper!
Found at kousoku_k_works
Tags: bosozoku style wallpaper, Mark II GX71, Toyota Mark II