Earlier we posted the ending scene of the Shakotan Boogie movie and now I also found the opening scene on Youtube! So enjoy the first five minutes of this iconic 80s movie:

Note the big height difference between the Soarer and the Mercedes! The roof of the Soarer is sitting almost on the same height as the dashboard of the Mercedes!

by banpei with
Dino Dalle Carbonare did it again, this time he spotted a Toyota Soarer GZ10 on the Drift Matsuri with a very very nice set of mild exhaust pipes: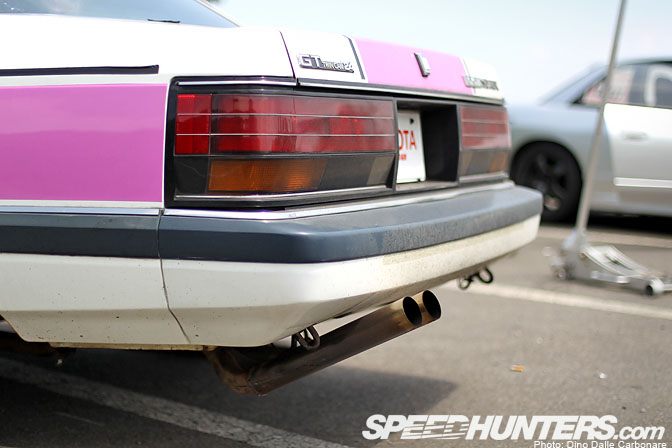 Exhaust of the week: Soarer GZ10
Even though most people just like MOAR exhaust pipes (the bigger the better!) this set of pipes do not ruin the car it its drift environment.
The Soarer itself sits on a full set of SSR Longchamps pair of SSR Mk1s and the owner had a spare pair of SSR MK1s: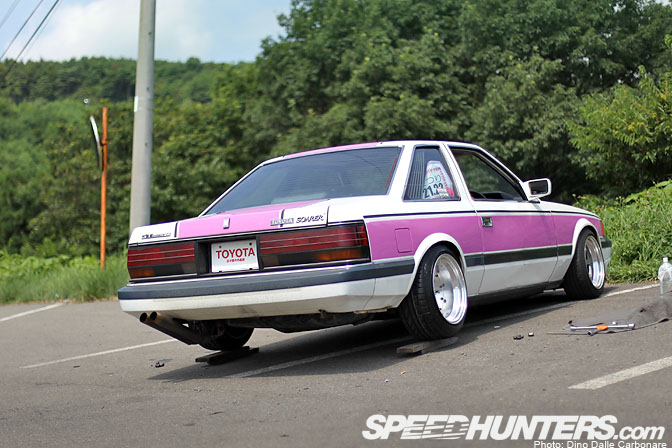 Exhaust of the week: Soarer GZ10
You can read more about this Soarer (and see more pics) on Speedhunters!
by banpei with
These members of the LawBreak Family are posing somewhere in the 80s with their roofchopped Nissan Skyline Japan C210: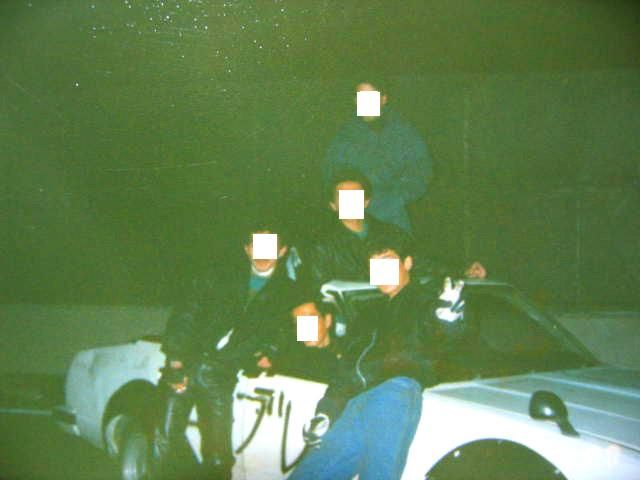 Pose with your roofchopped Skyline Japan
Some people may think it is a shame to do such a thing to a Skyline Japan, but this is way back in the 80s when these cars were considered as outdated and still flogging the streets like R34s do nowadays…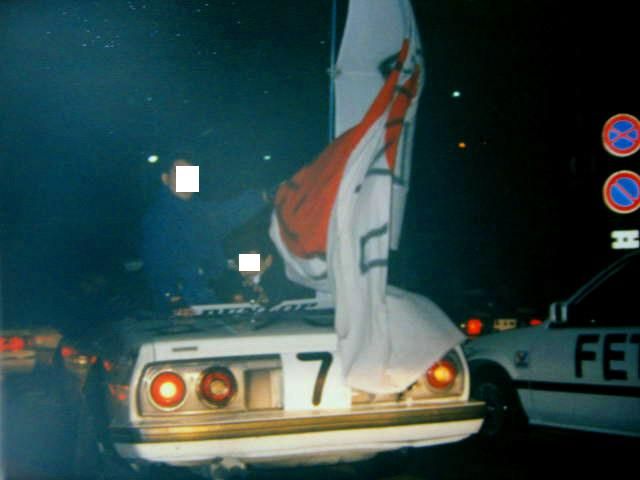 Pose with your roofchopped Skyline Japan
Found at LawBreak Family
by banpei with
Tyler Linner sent me two very beautiful drawings of bosozoku styled cars, including his VW Rabbit convertible: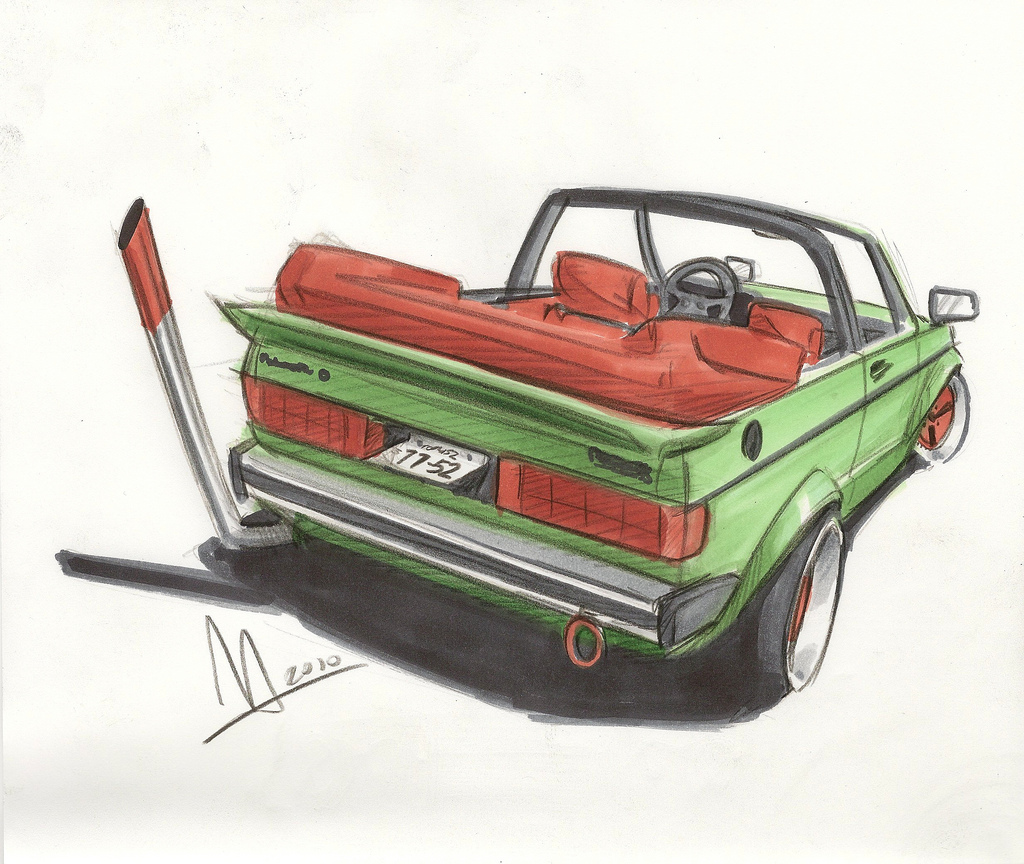 Bosozoku style artwork: VW Rabbit convertible
I think the red exhaust pipe tip is a nice detail!
He also rendered how a bosozoku style Mitsubishi Minicab would look like: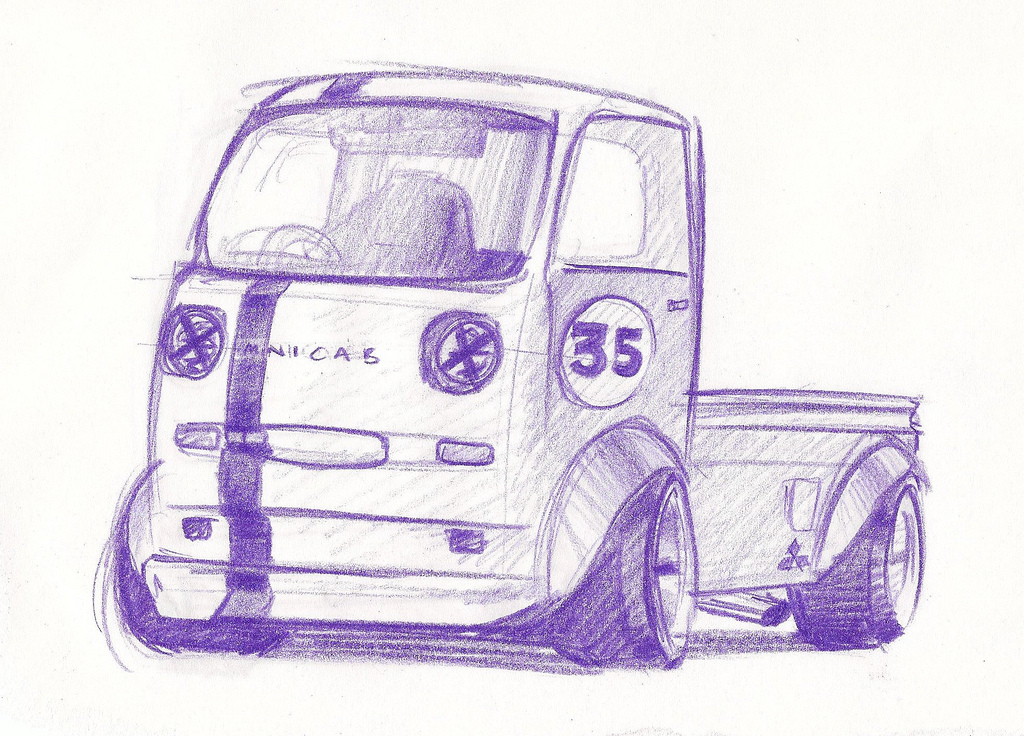 Bosozoku style artwork: Mitsubishi Minicab
You can find more of his photos and drawings on his Flickr account:
Tyler Linner's photostream @ Flickr
by banpei with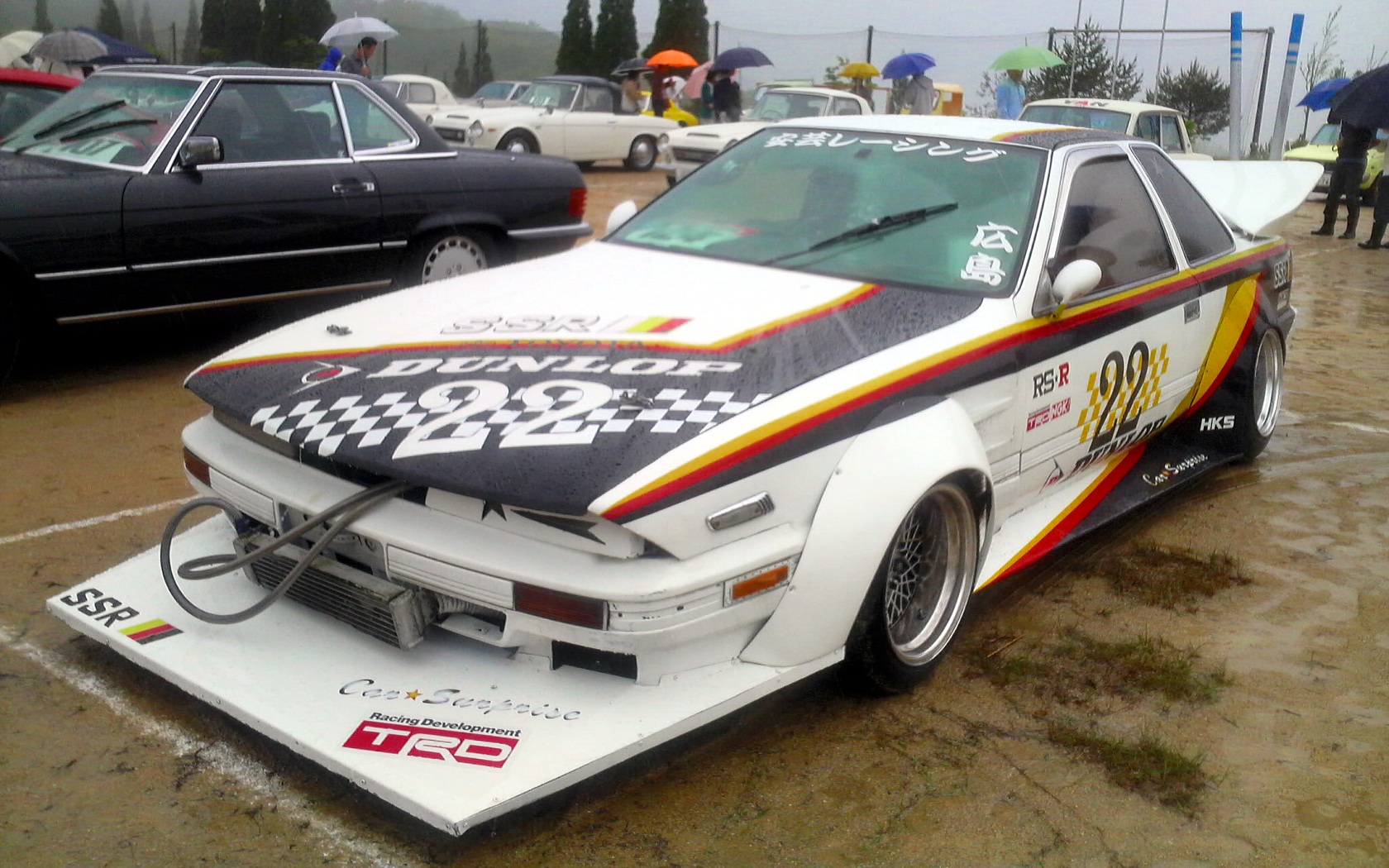 Bosozoku wallpaper: sharknose Soarer MZ20
Right-click here to download or set it as your wallpaper!
by banpei with